Our Vision & Values
We're ambitious market leaders with an innovation track record that speaks for itself
Our vision
Working with over 6,000 Estate Agent branches across the UK, we've already made big changes in our industry to improve the home moving experience for everyone.
Our vision is to lead the property market with Next Gen Agency Solutions – providing an ecosystem of innovative products and services that make Estate Agents lives easier, save them time and let them focus on what they do best.
Just like agents, we get frustrated by market challenges and know there is always a better way, so this drives us to innovate.
Our promise
To Accelerate Agent Success.
Group-of-business-people-and-software-developers-working-as-a-team-in-office_WEB
Our values
We're changing the industry from the inside out – we work with agents to understand where they need support to make the most of every opportunity. We deliver the right results.
We empower our people and our Partner Agents – everything we do has their success at the heart. We're proud of our customer focus.
We save agents time and help them to do more of what they love, with solutions they inform and help to design. We believe in the power of collaboration.
We innovate to give agents control over their own success, with solutions that support their day and make their lives easier. We are passionate pioneers.
Creative-business-woman-using-smartphone-in-loft-office_WEB
Next Gen Agency Solutions - Our approach to innovation
Our vision to provide the market with an integrated ecosystem that puts agent success at the heart, with a win-win methodology driven by customer led innovation, collaboration and strategic industry partnership.
Group-of-business-people-talking-about-the-notes-on-the-glass-wall-in-the-office_WEB
Our ecosystem of innovation works towards these four goals:
To deliver excellent experiences
To drive value and engagement with intuitive, centralised solutions that deliver a best-in-class experiences for all parties.
To deliver speed and security
To blend tech and service excellence seamlessly to digitise more of the moving process. To deliver speed, security, and efficiency to make Estate Agents lives easier and deliver better customer experiences.
To drive strategic industry partnerships
To partner with best of breed suppliers and strategic industry partners to deliver a market leading API toolset that supports all partnerships and integrations.
To lead industry compliance
To drive industry transparency by leading the way with compliance solutions that put best practice and ease of use front and centre.
Our products and services
The UK's largest residential auction provider and pioneer of the Modern Method of Auction
Find out about iamsold
Cloud-based CRM designed to make your life easier, with all the tools you need to accelerate your success
Find out about openview
Our awards & recognition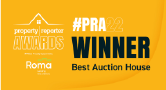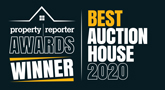 Read more