New integration – iamproperty movebutler and Loop CRM
New integration – iamproperty movebutler and Loop CRM
Our latest integration partnership with Loop CRM helps agents using both systems to ensure that the correct Due Diligence and Identity Verification is completed for each transaction and the ID status is easily identifiable within the CRM.
movebutler offers you the assurance that all your compliance needs are covered. The in-platform Risk Assessment, range of ID verification options, and PEP and Sanctions checks; all within one seamless onboarding journey. And with in-person or digital onboarding routes, you can choose the method and level of checks that are right for you and your clients.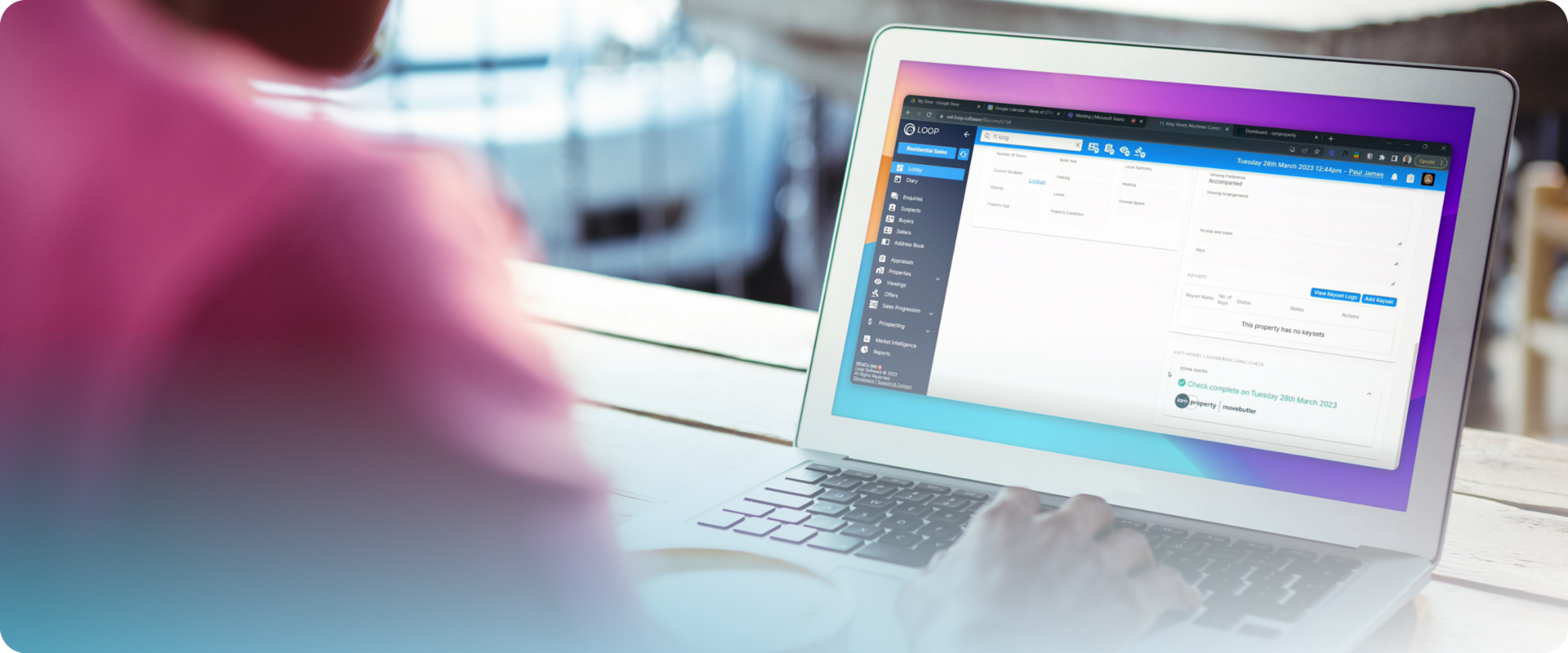 Now with integration directly to Loop CRM, the ID verification status of clients is easily identifiable in the Client Profiles, Property Listing and Offers screens within the CRM. This ensures that all due diligence is undertaken before the property goes on the market or an offer is accepted.
Ben Ridgway, our Co-Founder explains:

"We want all our Partner Agents to feel confident that they have the tools they need to support their business and help them say ahead on compliance. Working alongside Loop and eXp UK we have put the controls in place to make it easier to identify properties where additional checks are required, it's all about working together to get the best possible solution."
Oliver Gleave, Loop Managing Director explains:

"Loop is proud to be the exclusive CRM software provider for eXp UK and the integration with iamproperty movebutler is yet another innovation that makes compliance even more convenient. The iamproperty team were a total delight to work with and we look forward to developing the integration further, for the benefit of all movebutler and Loop CRM users in the coming months".
Find out more
To find out more about this integration, and how it can make life easier contact us
Related Insights & Resources
We're pleased to welcome Mark Lewis as our new Group Chairman
iamproperty CRM helps to save us a lot of time and I'm not sure what we would do without their management system, it is the core of everything we do within our lettings business.
Parts B and C of new Material Information requirements will give Estate Agents a chance to maximise opportunities from clients.